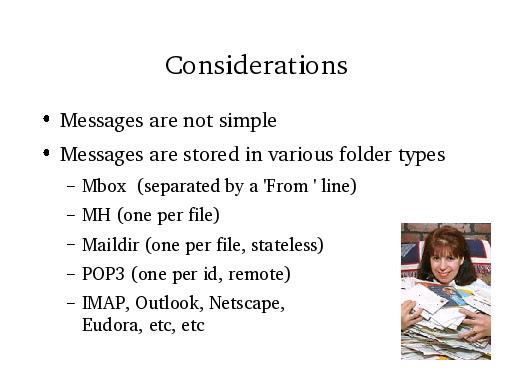 Conclusion: messages are not simple!!!
But folders have many problems as well:
Mbox: format of separator line, escaping Froms in the body, size of the folder, no sub-folder support.
MH/Maildir/POP are slow to search.
Maildir is stateless with flags in filename.
POP3/IMAP connect to host (connection lost?)
Storage formats are usually not well described, and have small differences between implementations. Supporting the various folder formats is severely hindered by this.