Main
back: Mega widget -3 ;0
next: Atsar library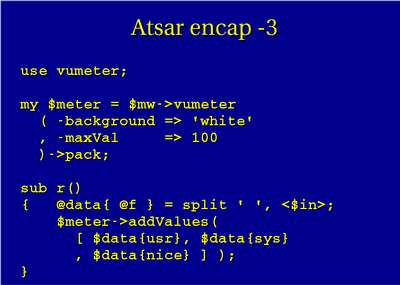 Finally, we add the vumeter widget to my atsar program. The widget is packed within the processor load sub-window.

When a new line of processor load information arrives in $in, the values for user, system, and nice load are passed to the vumeter.