Main
back: Tk layout -pack
next: Tk layout -place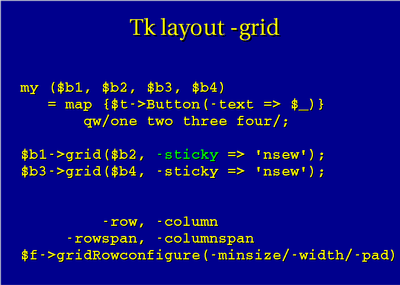 (source) The small script above creates the result which is displayed on the right. A grid is a matrix, where row and column sizes are calculated based on the content of the data-fields. You can have any level of control on the size of the rows and columns if you need to.